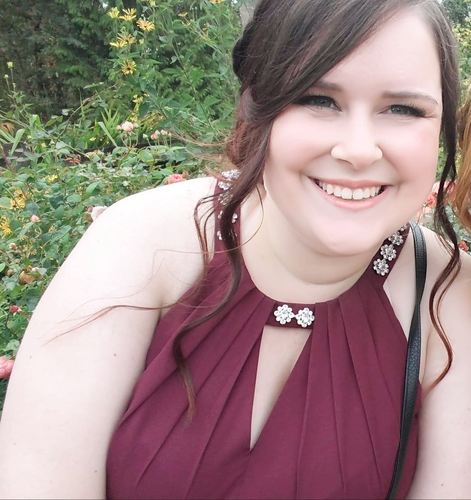 My role at Ross Road: I am an Office Assistant here at Ross Road on a part-time basis.
My family: My parents, two older brothers, two sisters-in-law, and the best nieces and nephews ever! All of whom attend here at RRCC. And a cuddly cat, who is also my alarm clock, named Wookie.
How long have I been at Ross Road?: I started attending here in 2010. I volunteered here as a youth leader for 5 years with the high school youth and had the amazing privilege of baptizing two of my youth girls!
One thing people don't know about me: I was president of the Pen and Paper Tabletop Club at UFV for 3 years. A club dedicated to tabletop games ranging from Dutch Blitz to D'n'D. I also have a large collection of Legend of Zelda, Star Wars & Lord of the Rings memorabilia.
A few of my favourite things: There are many hobbies that make up my free time, including but not limited to: volunteering with museums, camping, hiking, running various tabletop games and reading (and having to get more book shelves after a Chapters run.)