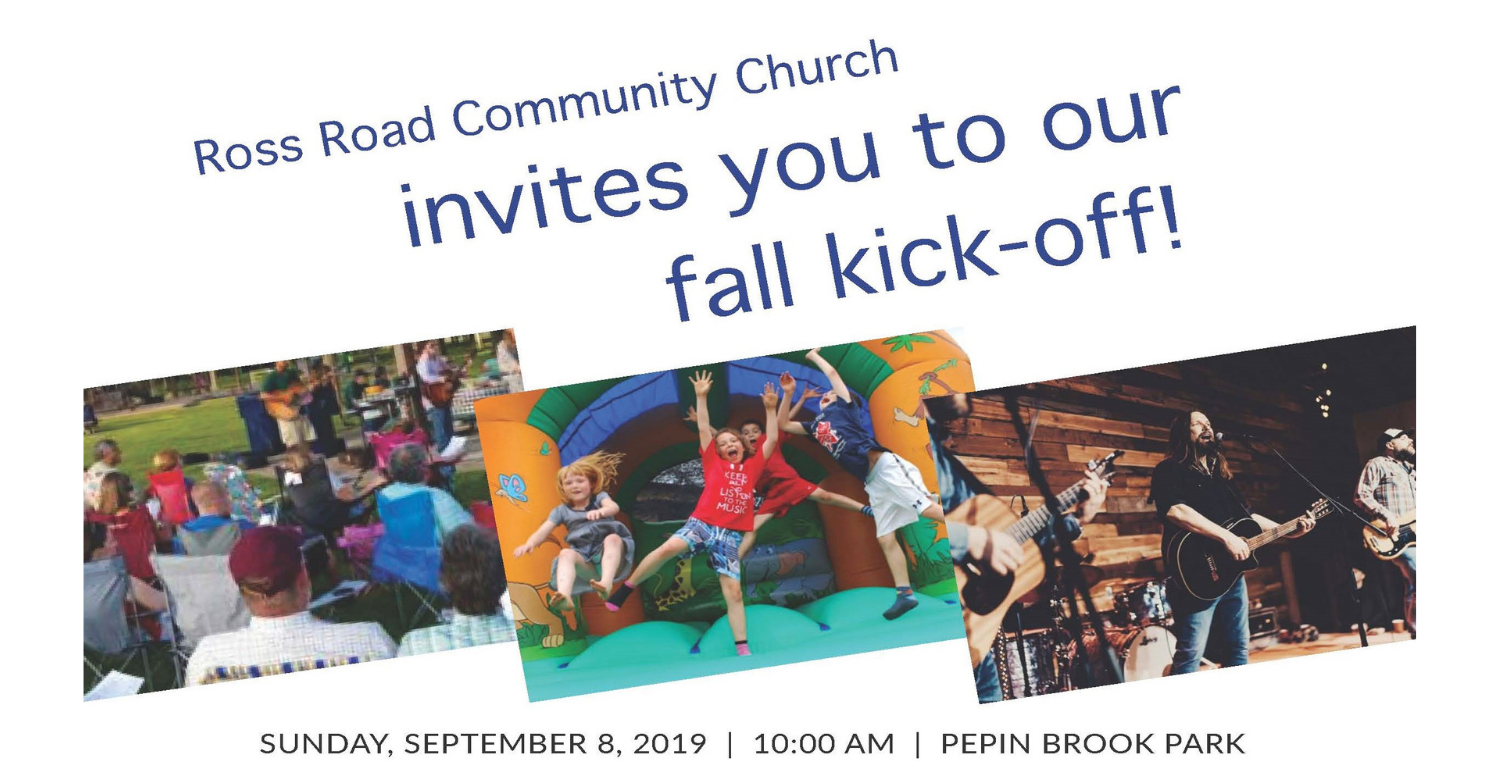 You're invited to join us at our Fall Kick-off on Sunday, September 8th starting at 10:00 a.m. in Pepin Brook Park! In case of rain, the event will be held at 3160 Ross Road.
Parking is limited around the park, so please drop off your passengers at the park (follow the signs from Simpson Road) and then drive to the church parking lot at 3160 Ross Road and take the shuttle bus back to join your family and friends. The shuttle will be ready to take you back to RRCC whenever you need to leave. Those with a handicap or mobility issues may park at the park.
Schedule
10:00 Service
11:30 FREE community BBQ
12:00 Ryan McAllister concert - ryanmcallister.com
12:00 - 3:00 kids games and inflatables!