This event has already occurred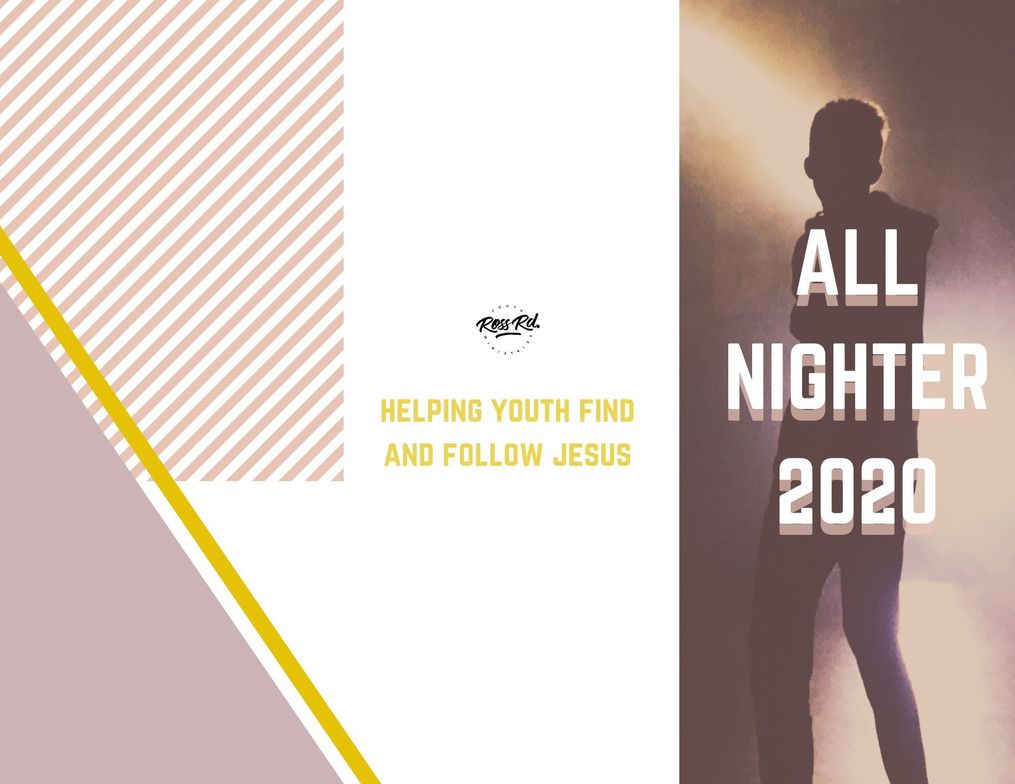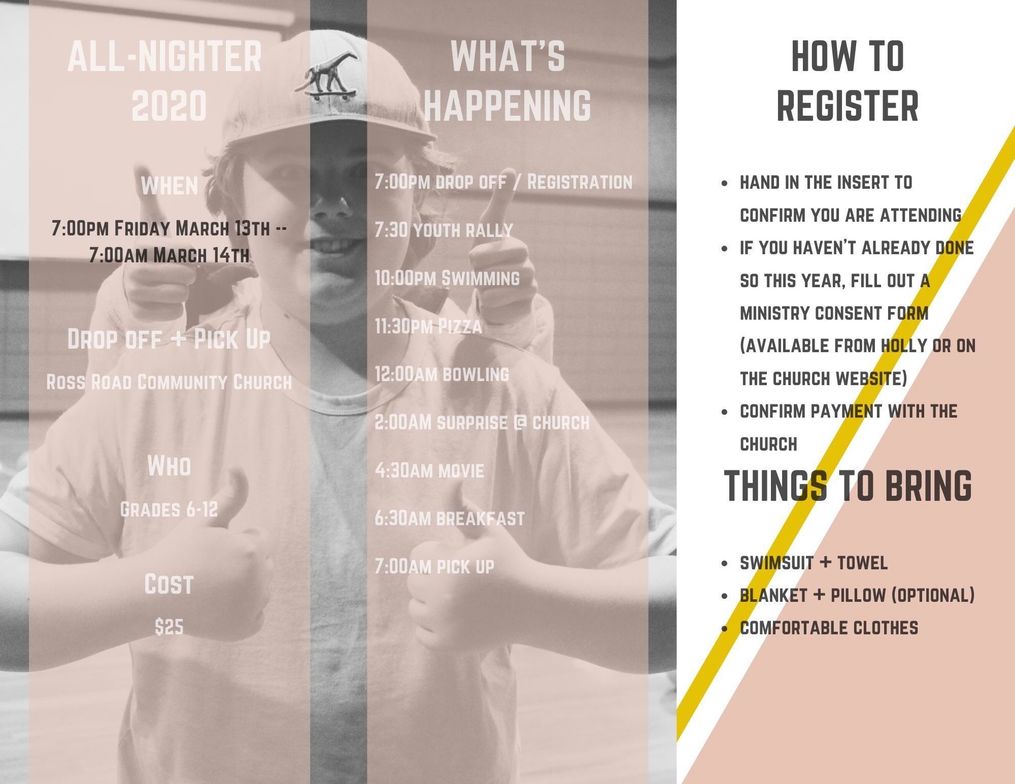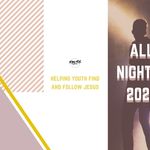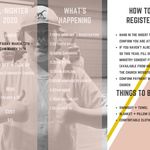 Save to your Calendar
Our annual all-nighter is back! All grades from 6-12 are welcome to enjoy a night of swimming, pizza, bowling, movies, breakfast and a suprise event! The fun begins Friday, March 13 from 7 PM and goes until 7 AM on Saturday.
IMPORTANT INFO
Parents can drop-off and pick-up their youth at RRCC.
The cost of the evening is $25
Payments can be made up to the day of, and can be paid by cash, cheque or e-transfer to the [email protected] Be sure to send the office the question and answer for the e-transfer by sending it to [email protected]
Make sure to bring a swimsuit & towel, blanket & billow, and comfortable clothing
If you haven't yet, make sure that you have completed our Ministry Consent Form when you register
For more info and to register download the files below. Or contact Pastor Holly at [email protected] if you have more questions.