This event has already occurred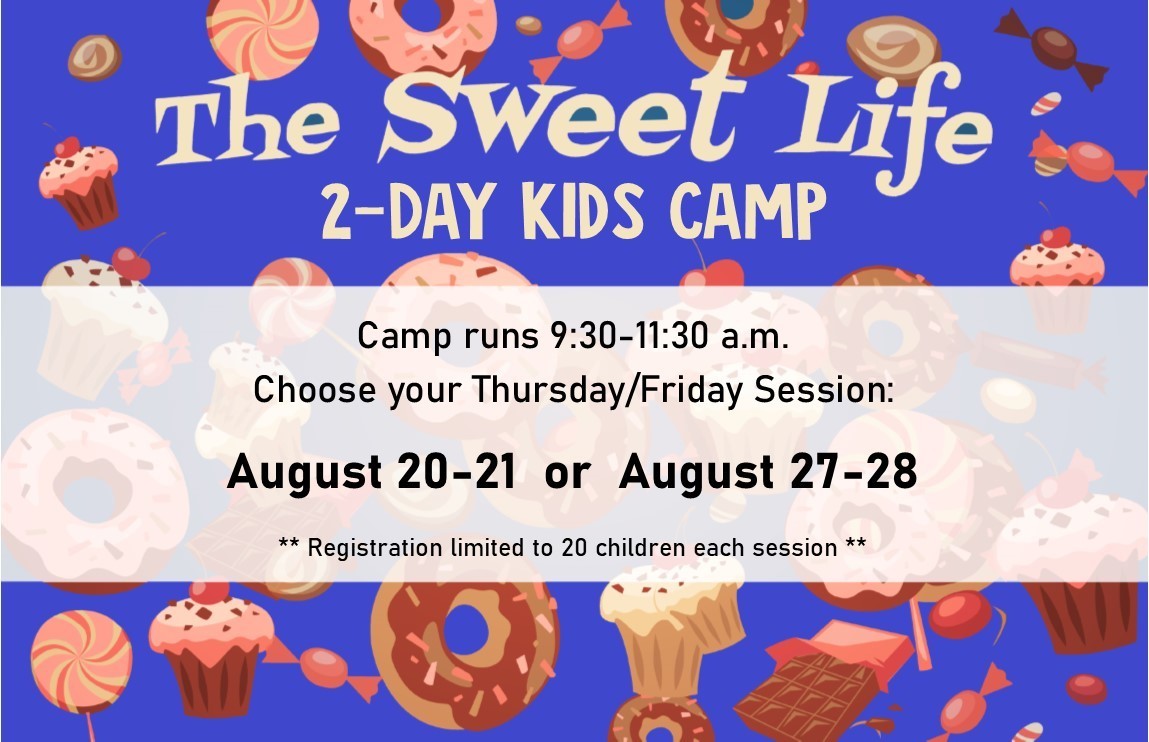 Save to your Calendar
What happens when you mix the Bible and candy? Fun and memorable experiences! Join us as we explore stories of faith and much more!
We're excited to annouce that we're holding a summer day camp - The Sweet Life! In fact, we're holding two of them! We are going to spend lots of time outdoors on our field playing games, making crafts, and having story time. For the story portion we may go inside to the gym, however the gym is large enough to allow everyone to maintain adequate physical distancing.
These day camps are for kids entering grades 1-6 this fall, and the cost is $12 per child. Registration is limited, as there are only 20 spaces available in each camp.
Dates are as follows:
August 20 & 21 from 9:30 - 11:30 a.m. OR August 27 & 28 from 9:30 - 11:30 a.m.
What to Bring/Wear
Shorts and t-shirt
Jacket/rain gear if needed - be sure to check the weather!
Sunscreen
Hat
Labelled water bottle
You can find more information on our waiver, FAQ's and our Covid-19 safety guidelines in the attachment below.
Our registration goes live on July 31 at 4:00 P.M.
To register simply click on the link below:
August 20 & 21:
https://www.eventbrite.ca/e/ross-road-kids-day-camp-the-sweet-life-tickets-115290799886
August 27 & 28:
https://www.eventbrite.ca/e/ross-road-kids-day-camp-the-sweet-life-tickets-115505571273