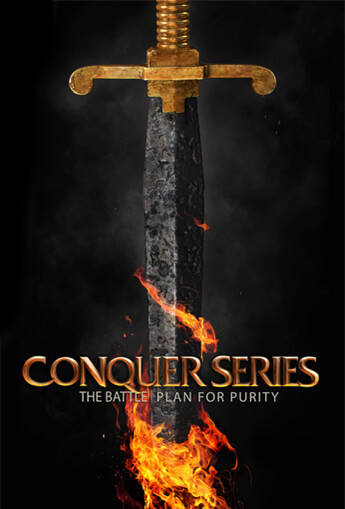 Save to your Calendar
Our Men's ministry is hosting a series on Sexual Purity from Dr. Ted Roberts and Kingdomworks Studios.
"Join us as we go through the Conquer Series- a powerful cinematic film series that teaches you how to walk in sexual intergrity and become the man God has called you to be. It lays out the Battle Plan for Purity. Hundreds of Thousands of men have gone through this action-packed course."
A typical Shop night is casual. You will watch one DVD per week, discuss the topics presented in the DVD and be given a weekly mission to apply the lessons you've learned from the Conquer Series. You will also receive a study guide which includes the tools that a man needs to finish strong. For more info contact Jeff Friesen or the Church Office or visit the Conquer Series webpage at ConquerSeries.com