Worship
Worship
The intergenerational character of our RRCC family is a high value for us. We reflect this value in our sensitivity to one another as we plan and express worship. We also reflect it in our Celebration Sundays, when the whole church worships together in a way that embraces the understanding and engagement of as many as possible.
A volunteer-driven worship ministry as compared to a professional-driven ministry is also a high value for us. At RRCC, the body of Christ leads the body of Christ in worship. While we strive for excellence, we do not strive for a perfection that eliminates wholehearted worshippers from leadership because of unrealistic skill or time expectations.

Because God is infinite and humans are complex, we seek a breadth of expression in God-honouring worship, rather than maintaining uniformity from Sunday to Sunday or emphasizing one aspect of worship at the expense of another. (Excerpt from 'Our Approach to Worship')
Available Files to Download
To download, right-click the file and select "Save link as".
News
---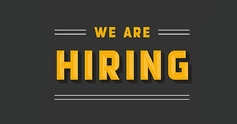 Worship Ministry Intern - 14 week position RRCC is seeking a worship ministry intern for the summer. The intern will gain hands-on experience in all aspects of the ministry as he works with Pastor Dave and... Read More